LDPlayer is a powerful Android emulator to play Android games and run Apps smoothly on PC.
With the increase in the use of smartphones, it increased the number of tasks that they can perform. Among them, playing games takes an important place. There are many such mobile games are available for Android and Apple IOS smartphones, and you can download them from the Google play store and Apple app store. Most mobile device users play games on their smartphones due to the ease of playing. But many game players prefer to play such mobile games on a computer if they want to get the game's liveliness, activity, and maximum enjoyment.
But these mobile games are to match the Android and IOS operating systems that run on mobile devices. So they do not work on computers like Microsoft Windows and Apple macOS. Therefore, to play mobile games on a computer, you need to make your computer suitable for it. For this, we have to use emulators which are a special type of software. So LDPlayer is also an emulator software to play similar mobile games on computers.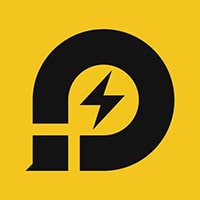 LDPlayer Download For Windows
Disclaimer: This site is just only a fansite for LDPlayer emulator. All the images, logos, and icons available on this site are from the official website https://www.ldplayer.net/.All the credits must go to the official site and developers. We do not host any download files on our servers. We are not associated with the original developers.
Follow the steps below to download LDPlayer to your Windows computer.
First, click the following download button on this web page.

The download will start in your web browser and wait for it to complete.
You can install LDPlayer from the downloaded file. If you are installing LDPlayer for the first time, you can do it directly, and if a previous version is already there on the computer, change the location path and install it.
You can follow the steps below to install it successfully.
Open the download folder in your web browser.

Double-click the downloaded LDPlayer.exe file and launch it.

Allow it to install on your computer.

Now, wait until the installation is complete.
Now, this emulator software is installed on your computer. LDPlayer can be opened by launching the shortcut on the desktop or by going through Start > All Programs > LDPlayer.
What is LDPlayer?
This LDPlayer works as an Android Virtual Device (AVD) on your computer. In other words, this will run the virtual Android operating system on your laptop or desktop computer. LDPlayer is the best emulator software that can be used to play any mobile game on computers with maximum graphics and sound quality. Many gamers install it on their computer and use it because this emulator has easy keyboard mapping controls. Moreover, even the latest updates can be easily obtained through LDPlayer to support any new game.
This software has been developed by the Chinese software company named XUANZHI and many versions have been released so far. In this way, you have the opportunity to download LDPlayer for free from the Internet with the latest updates such as version 3, version 4 and version 9. You can play Android 9 games running on Android Pie OS with very better and higher performance with the LDPlayer 9 version released in July 2022.
Not only game players but also game developing teams use LDPlayer emulator software. Before they develop and release a game, they use this emulator to test whether it can be played well on any device. The main reason why game developers use LDPlayer is that it shows even the most delicate scenes of the game with good performance. Then they have the ability to correctly identify the flaws in the game and check whether the game will play well on any device.
You can play many games belonging to categories such as Action, Adventure, Arcade, Racing, and Strategy with LDPlayer.
Features
Getting the best Android experience
LDPlayer allows you to work on an android device as well as on a computer. It gives you a very good user-friendly interface especially to play android mobile games.
Free and easy to use
You can get LDPlayer for free from our website. This is a lightweight software that you can easily install and use on your computer.
Good mouse and keyboard mapping controls
This provides control facilities so that all the controls needed to play a game on an Android device can be used from your computer. Accordingly, through the settings of LDPlayer, you can play games using a keyboard and mouse. Especially with the keyboard mapping feature in LDPlayer, the commands used to play games can be adjusted by mapping keys on the keyboard. You also get the opportunity to customize the shortcut keys to play the game as you need through this.
Ability to switch between languages
You can play games according to your language through the settings of LDPlayer. You can play this emulator as well as games played through it in many languages like English, French, Japanese, Italian, and Spanish.
Gamepad feature
Many skilled game players are not able to play games through the touch screen of mobile devices. They prefer to play games using a gamepad. Because of this, many gamepad players do not have the opportunity to play mobile games as they like. The LDPlayer gamepad feature has been prepared for such people. From LDPlayer 3.7 version and above, settings are included so that the gamepad can be connected and played.
Wired gamepads can be connected to this through the computer's USB port, and wireless gamepads can be connected through a wireless receiver.
Video Recorder facility
Most people who play games like to see how they played it again. If not, share it through social media. For that, you have to record the game after playing it. For that, you have to install screen recorder software on your computer. But with this, you now have that facility. Now you can record games while you playing using this Video Recorder, a built-in tool in LDPlayer.
This tool allows you to pause and end the recording when needed. Through this LDPlayer you get the facility to record videos of any size and share them without any time limit.
Easy customization tabs
LDPlayer emulator is divided into four main tabs to make it easier for you to customize. From basic properties to advanced properties, these tabs have been prepared by entering game settings for your convenience. The Basic tab has support, window sizing, rotation, language, etc. In the advanced tab, there are hardware configuration settings such as RAM, CPU, etc.
LD Premium subscription
You can upgrade your LDPlayer emulator to version 3.110 / 4.0.45 or higher and get LD Premium features. Being able to use the emulator desktop interface without pop-ups and ads, and reducing network bandwidth, memory & CPU consumption are the special advantages you get with LD Premium.
Special Y sensitivity feature
Sensitivity is very important in shooting games. To shoot at the right target, you need to set the sensitivity settings properly and play the game. You can keep the required sensitivity in shooting games by using the Y sensitivity settings feature of LDplayer.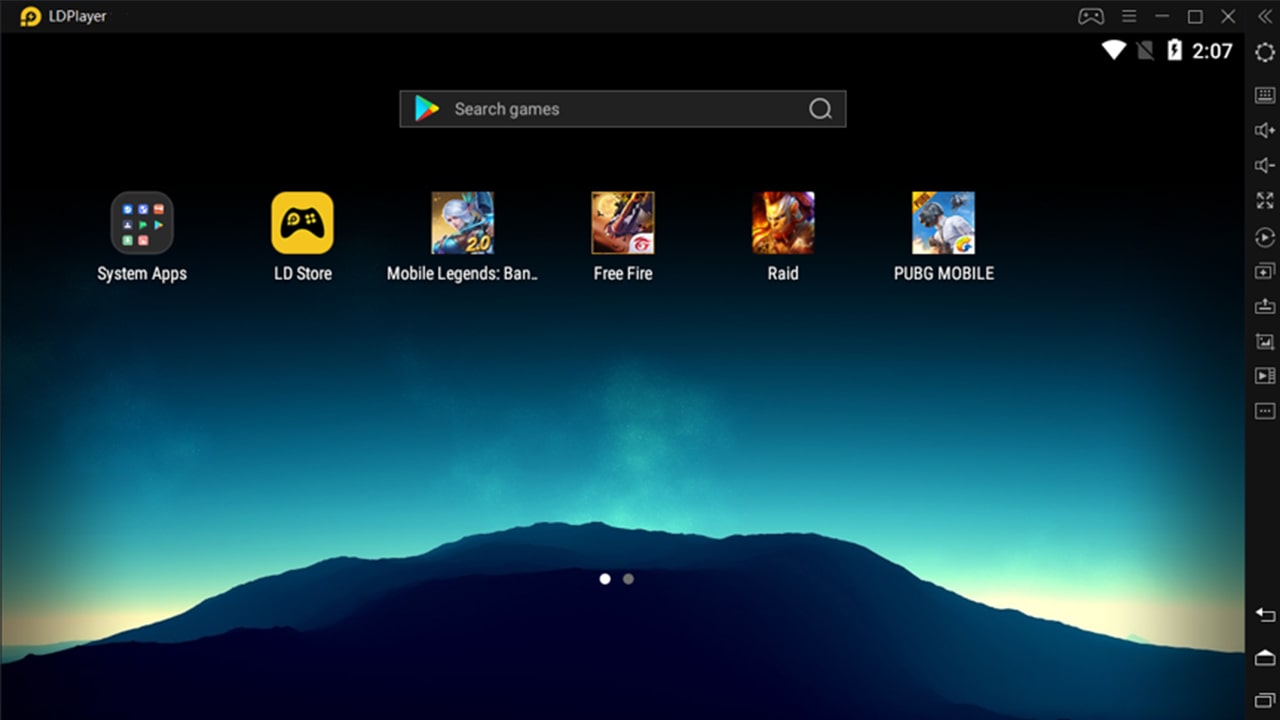 LDPlayer Download For Mac
It is possible to install the LDPlayer emulator on Apple macOS computers as well as on Windows computers.
Follow the steps below to successfully download and install this on macOS.
First, click the LDPlayer download button on this web page.

Wait for it to download to your device.
Now the downloaded LDPlayer should be installed on your apple mac computer. As in Windows computers, if you are installing LDPlayer for the first time, you can install it directly, if not, change the path and install it. Please follow the steps below for that.
First access the download folder.

Double-click and open the downloaded LDPlayer emulator app.

Now, wait for it to finish installing.
You can launch it from the shortcut of the installed emulator.
How to Use LDPlayer?
After successfully installing LDPlayer on your Windows or Apple Mac computer, you can open it through its shortcut. Then you can see the browser window of the LDPlayer emulator. The user interface is very attractive and you can customize it according to your needs.
First, you need to create an account or sign in to an existing account by providing a username and password.

Here you can go through the Google Play store and join the Google account that your Android device is currently connected to.
After successfully signing in, you can install a game of your choice on the emulator through Play Store. It is also said to search for a game you like from the LD store in LDPlayer itself and install it. For that,
First, go to the store you want and search for a game you like in the search bar in the games.

Then install it.

After successful installation, it is possible to play it through the emulator.
Click on the settings icon at the top right corner to adjust the LDPlayer settings as you wish. From the window that opens, you can see that there are several settings tabs like Advanced, Model, Game Settings, Audio & Network, etc. According to them, you can adjust the resolution, hardware performance, network, and gameplay settings to suit your computer.
Pros and Cons
Pros
Being able to play any android mobile game from the computer.

Getting the best quality of mobile games.

Easy to download and install due to a free emulator.

LDPlayer supports 32bit games as well as 64bit games.

Ability to connect with a gamepad.

Ability to set keyboard shortcuts by keyboard mapping.

Ease of recording while playing games.

The latest updates for LDPlayer are available for free.

Ease of use of this emulator in multiple languages.

Having good performance with computer RAM, CPU, and other hardware.

LDPlayer is faster than other emulators.

Being able to search and play many games directly through the emulator.
Cons
Since LDPlayer is a free emulator, ads and popups are running while using it.

Having to pay to get ads-free premium service.

Consuming more data as it is when displaying on larger computer screens.

Needing a better, faster internet connection when playing games.

This emulator not running on Linux computers.

The computer may become slow while playing games because LDplayer uses more hardware performance.
Safety and Legality
LDPlayer is available from many websites on the Internet. Because of this, other harmful malware can enter your computer along with the emulator software. So always use only safe and trusted websites to download emulator programs. You can download this LDPlayer from our website without any risk. Because our skilled and experienced technical team carefully tested all the programs before publishing. Also, before downloading this from other websites, keep the anti-virus software on your computer running.
Since LDPlayer is free software, you may see various ads and pop-up notifications while using it. So beware of such third-party ads and pop-ups. This emulator has the ability to collect data such as your device id, location, email address, and payment details.
FAQ
What are the Minimum System Requirements for LDPlayer 9?
Intel or AMD CPU Processor 32bit or 64bit

Windows XP/7/8/10 or 11

Windows DirectX 11/Graphic driver with OpenGL 2.0

2GB of RAM

36GB of free hard disk space
What are the Recommended System Requirements for LDPlayer 9?
Intel i5 10500 or higher

16GB of RAM

100GB of free hard disk space

NVIDIA GeForce GTX 1660 Ti or higher Graphics Card
How much is the file size?
LDPlayer 9 file size is about 600MB.
Is it possible to play PUBG mobile game on the PC with LDPlayer?
Yes. You can play PUBG mobile games as well as many other action and role-playing games.
Is it possible to change the settings of the LDPlayer emulator to suit our computer?
Yes. You can change the settings as needed by going to the settings icon in the upper right corner of the emulator's browser window.
Summary
LDPlayer is an emulator software that can play android games on computers. You can get it for free and have the ability to play the best games from the latest versions. This is compatible with 32-bit as well as 64-bit games, so you can choose the emulator that is suitable for the games. You can install it to play mobile games on a computer with the best performance of games. You can now download LDPlayer from this website.